Aviation
Supplies Services
Europe
the best supplies at friendly prices
We like to know all about the products we sell. That is why we are specialized in the following categories:
ASE introduces the
- O2 Copilot -
a smart wrist oximeter
SMART OXIMETER
Unlike fingertip oximeters, the Viatom Checkme O2, smart wrist pulse oximeter, does not fall off and does not restrict the freedom of movement when carrying. It can continuously monitor the Blood Oxygen level, Heart rate and Motion during your flight and send all data to your mobile phone.
The patented ring sensor automatically vibrates at low SpO2 (oxygen) levels. This vibration alerts you for a lack of oxygen, without continuously looking at your wrist display.
Some pilots will never fly in the mountains without their O2 Copilot.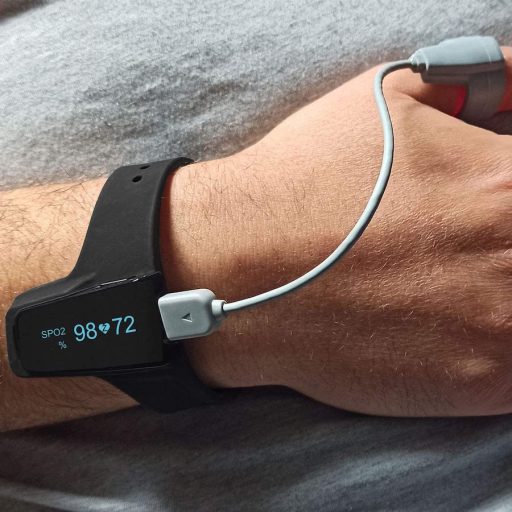 FENIXN – VARIO NAVIGATION SYSTEM

Display size
The biggest, sunshine readable, display area in 80 and 57 mm instrument sizes.

Connections
Integrated Voice Module, Audio out, Bluetooth and two data ports for 3rd party devices.

Reliable
– 32 GB solid state memory
– IGC approved flight recorder
– internal backup battery

Navigation
– 72 channel GPS receiver
– Moving map display
– Airport database
– Flarm IGC data port
– Remote stick control
– Radio control
– 2nd seat units

Vario and Speed
– Electronic vario compensation
– or TE probe connection
– MEAS pressure sensors
– Speed to fly function
– Final glide calculator
– Internal glider database

MAIN unit
– Terrain maps
– Airspace map
– Airspace warnings
– Custom navboxes

Indicator Display
– Vario
– Flarm radar
– Flarm warnings
– Thermal assistant

Wind calculation
Wind calculation in both circling and straight flight.
Displayed in main unit, vario and thermal assistent.
YAESU FTA-850L airband radio

MAIN Features
– 2.4" TFT Color Display
– Lithium-Ion battery
– Wireless Bluetooth
– 66 Ch GPS Receiver
– ILS Navigation
– VOR Navigation
– 400 Memory Channels
– PC Programmable

RADIO 8.33 kHz
The FTA-850 is fully 8.33 kHz Narrow Band Compatible and supports dual frequency.

Dual Freq Display
Dual Frequency Display presents two frequencies separately on the top and bottom of the screen.

ultra-durable
– Polycarbonate housing
– IPX-5 water proof
– MIL-STD-810H certified
– 3 year waterproof warranty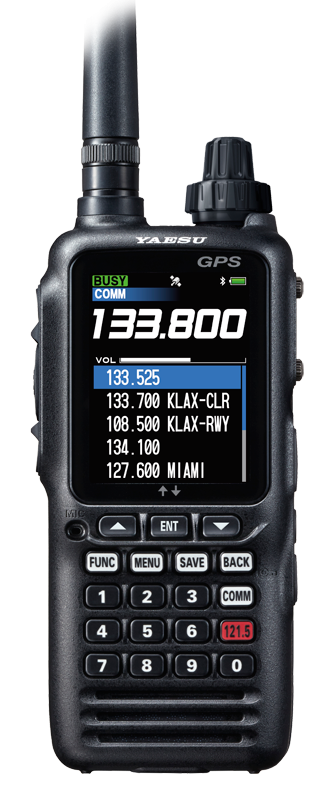 Flight-Route and Navigation
The Flight Route Navigation feature clearly presents the traveling route, listing the waypoints from the departure point to the final destination, including the current position where Navigation is being performed.

ILS Navigation
(Localizer and Glide Slope)
When an ILS signal is received, the display will automatically switch to the NAV band screen which shows a CDI based on the received localizer signal or the glide slope signal.

VOR Navigation
When a VOR signal is received, the display automatically switches to the NAV band screen and shows the CDI. The top of the compass rose always indicates the direction set as the OBS.
Paratec introduces the
= Wingman =
square rescue parachute
SMART PARACHUTE
Unlike traditional round canopy systems, the Wingman with square parachute technology provides the safe and most comfortable pilot emergency solution. With the ability to steer and safely land your parachute, pilots can "fly" rather than "drop" from danger.
It has a very low rate of descent in comparison to round parachutes – even when fully loaded. The parachute is in 50% brake and forward speed configuration after opening. In this configuration you can change direction away from obstacles with the risers and the parachute will land you safely .
If you release the brakes lines actively and by intention, you increase forward speed and rate of descent. Holding on to the brake lines by the toggles you use them to change direction and pull them down to shoulder level to flare for landing.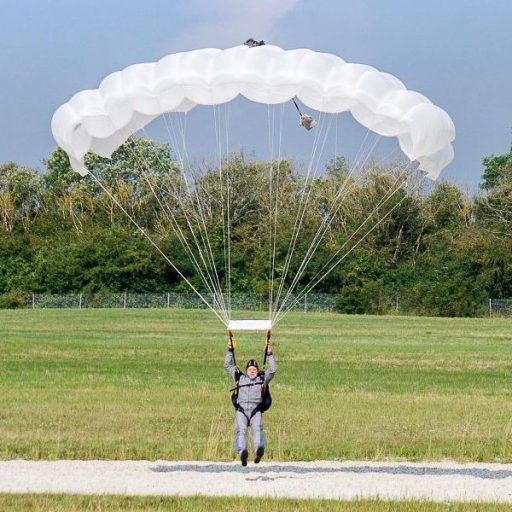 Aviation Services Europe
is dedicated to become your favorite address for general aviation and glider equipment and -supplies.
Together with my co-workers we work on delivering the best service and supplies for a very friendly price.
We know all about airplane and sailplane covers, aviation oxygen systems and communication equipment.
We like to answer all your questions and give you the best advice.


Dennis Schouten
"Very little aircraft covers are designed for African conditions. An exception to this appears to be the aircraft covers of Kerry Cover. Five long seasons they are in use to protect my plane from UV-radiation, rain, hail and sandstorms, without showing it."
"My Kerry Covers were purchased 2 years ago and are holding up well. They are outside all summer and are still in great shape. I tested them for UV and they do stop UV from getting through. Fit is nearly perfect and they come with a nice storage bag."
"I am very satisfied with the Yaesu radio I bought. In Austria I could still talk from the ground to another plane 30 km away! Thanks,
Feel free to contact us if you have any questions related to our products or services.
Van den Endelaan 43 D
2182 ES  Hillegom
the Netherlands
Order your aviation supplies today!
High quality brands at friendly prices