Description
Your O2 Co-pilot, that alerts you for a low blood oxygen level.
Checkme O2 is a blood oxygen product certified by FDA, TÜV and CE. It can continuously monitor the blood oxygen level in the body during your flight. It features a patented ring sensor and a detachable main unit.
Data management is done with the ViHealth App (free available for iOS and Android). The innovative ring sensor does not restrict the freedom of movement when carrying. Vibration is triggered automatically at low SpO2 or reached step target (SpO2 threshold and vibration intensity can be freely selected). This vibration brings the body out of a breathing disorder and alerts for a lack of oxygen. This can prevent prolonged breathing pauses and even give a life-saving wake-up reaction of the body (arousal).
Some glider-pilots will never fly in the mountains without their O2 Co-pilot.
Checkme O2 monitors: Blood Oxygen, Heart rate and Motion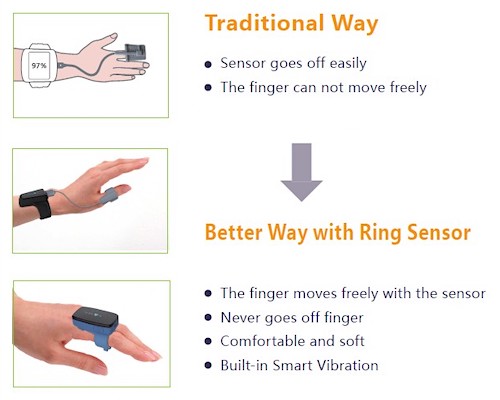 Features:
Built-in smart vibrator
Vibration triggered by low oxygen
Vibration can be adjusted in App
Never goes off the finger
Comfortable and soft
Specifications
SpO2-range: 70 – 100%
HR-range: 30 – 250 bpm
Display: OLED
Bluetooth 4.0 BLE
Lithium-Polymer-Battery: 16 hrs
Size: 44mm x 25mm x 15mm
Weight: 35g (12g main unit)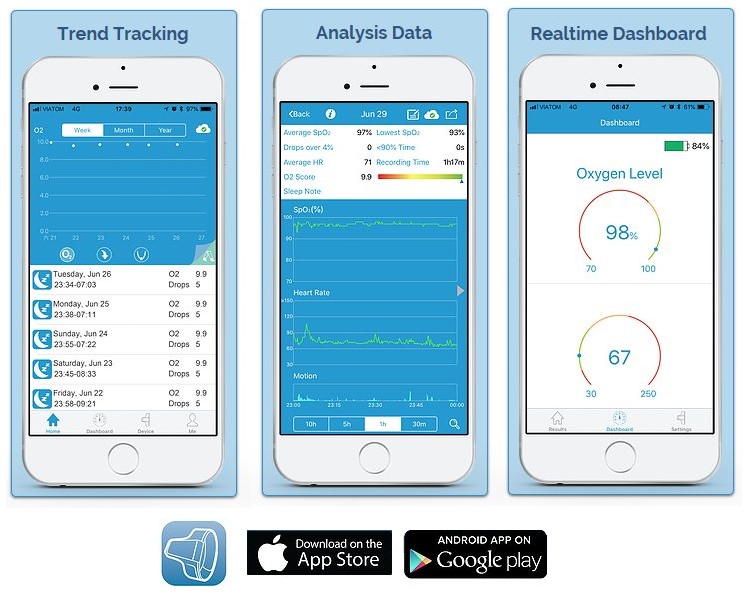 Included in delivery
Checkme O2 monitor
Checkme O2 wristband
Checkme O2 user manual (EN, DU, IT, ES, FR)
ViHealth App user guide (EN, DU, IT, ES, FR)
USB-D SpO2 soft ring sensor
USB-D charging cable
Manual