Description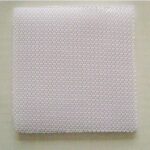 The Impact-Protection version consists of a waterproof outside-layer with cotton and a double mesh material layer (2 x 1,9mm) on the inside. The fuselage/fin cover is from reinforced material.
You need to use a canopy-cover to prevent scratches on the plexiglass. This canopy-cover (waterproof outside with cotton inner-layer) is supplied for free with all-weather impact version.
You will get: 
Fuselage covers
Wing covers
Tailplane covers
Separate Canopy cover
a Storage bag
User manual
The fuselage cover will cover the airplane form nose to tail.
Optionally the wing covers can be fitted with a quick-tight system for easy tightening and releasing of the wing covers: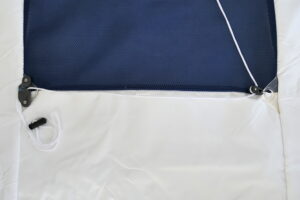 For info on available types see: Kerry Cover Glider types
ASK FOR MATERIAL SAMPLES, FREE OF OBLIGATIONS
Your cover will be ready and delivered in: 2 to 4 weeks.
Two years guarantee.